Southern California
The Golden State
San Diego
The last time I was in California was about 12 years ago, so I was eager to explore it as an adult! My plan is to spend the whole month of July in California, minus the week in Hawaii! After leaving the Grand Canyon, I headed down to San Diego to pick up my girlfriend, Annelisa from the airport! I was excited for her to come out and do some traveling with me. She is the first of my friends/family to come visit me! After I scooped her up from the airport, we headed over to her Uncle Doug's house. We had a wonderful time staying with Doug and Rikk in North Park, San Diego. After our arrival, we headed over to Sunset Cliffs beach. We caught an awesome sunset, and then headed over to Ocean Beach for fish tacos!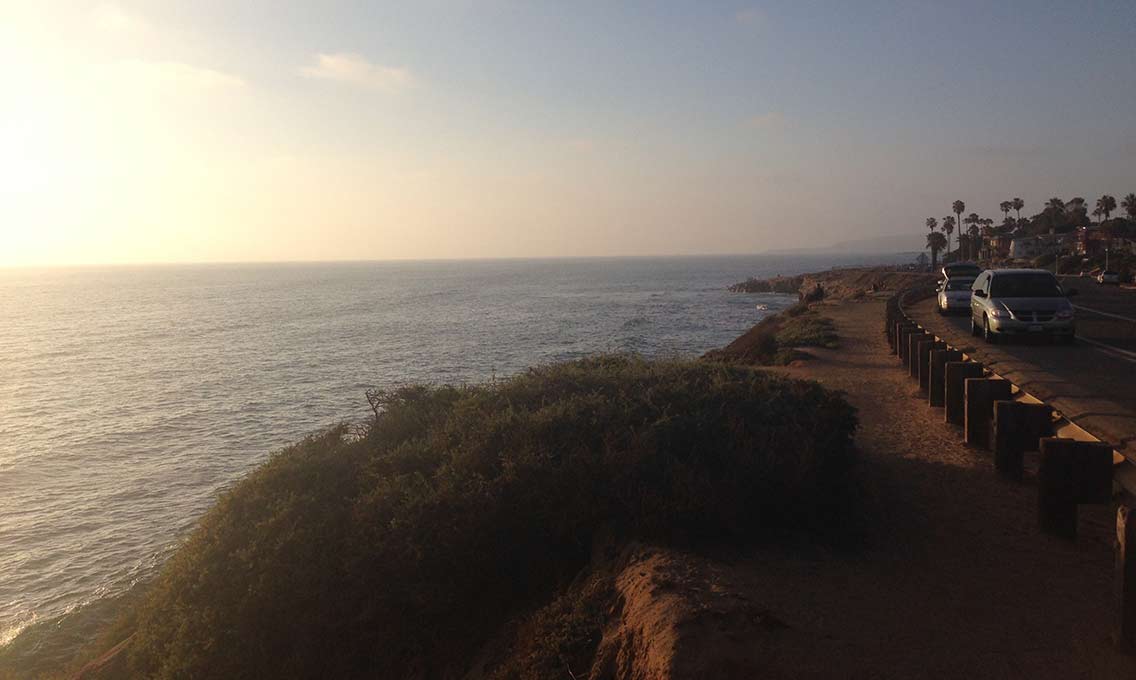 The next day Annelisa and I explored La Jolla Beach. At La Jolla Beach, the city oringally built a small sea wall to protect the beach from the waves so that children could play. But the seals had a different idea! The seals moved in and claimed the beach for themselves. Now the beach is blocked off to people, and is now protected for the seals. The seals can be seen lounging and sunbathing on the shore. The sea wall has a nice little walkway on it to view the seals.
The following day, we headed back out to Ocean Beach to explore the area. I was able to hit Memorial Skatepark on our way there. It was a cool little free skatepark that some nice features. Although my skills were a little rusty, it was nice getting back out on the board and shredding the park.
San Diego is a very cool city with all the beach vibes! They have tons of micro breweries and cool bars near the water. It's definitely a place I could see myself living. Doug and Rikk took us out for awesome dinner and drinks each night, and showed us a great time! Thanks again Doug and Rikk for sharing your home with us!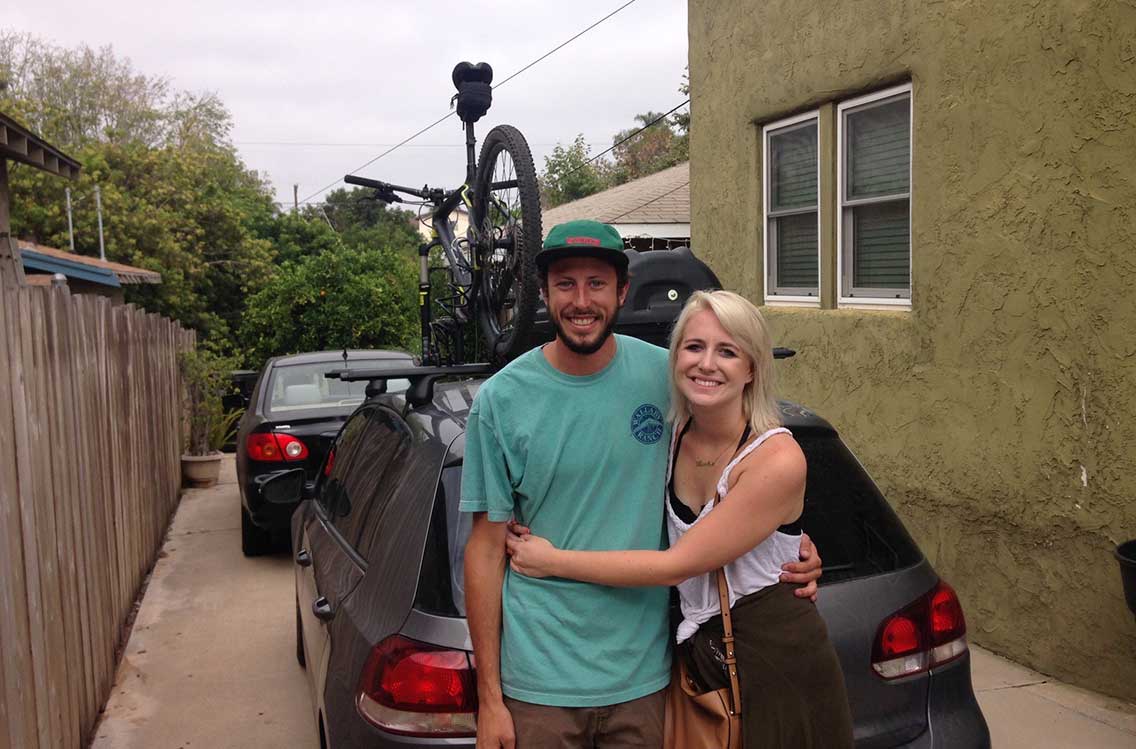 Joshua Tree National Park
After leaving San Diego, we headed back east to Joshua Tree National Park. I was really excited for Joshua Tree NP. I had seen tons of pictures, and heard nothing but good things. Although we picked the worst time of year to see the park, due to the heat (about 110 degrees). Joshua Tree has some incredible beautiful scenery and vegetation. My favorite plants from Joshua Tree were the actual Joshua Trees themselves, and the Teddybear Cholla cactus, which get their name from their soft appearance. After exploring, we were able to explore for a bit and find a nice shady campsite!
After setting up camp, we meet a group of recent college graduates from San Diego. They were very friendly and offered for us to hangout with them. We hungout with them for a bit, left and caught a beautiful sunset on top of the rocks. And of course I had to take a "Hotdogs or Legs" picture! We met back up with the group later on in the night and joined them for their bonfire, since we didnt have any firewood (my second fail of the excursion, after running out of propane for the stove... ). We had a great time hanging out with our new friends who were really celebrating their graduation, in more than one way!
Los Angeles
After losing track of our timeline..... and arriving in LA a day before our Airbnb, we booked a hostel for the night in Santa Monica, which actually turned out to be a great time. We walked down the Santa Monica Pier, and then grabbed dinner and a few beers. The hostel organized a pub crawl to some local bars and clubs. We ended up meeting a handful of cool Australians, Brits, and even a guy from Orlando! The pub crawl led us to a few cool bars, a fun dancing club, and then a crazy burlesque show. We had a great night out on the town, and making new friends. Santa Monica was a fun place! The following morning, we explored Venice beach before heading to Echopark to check into our Airbnb.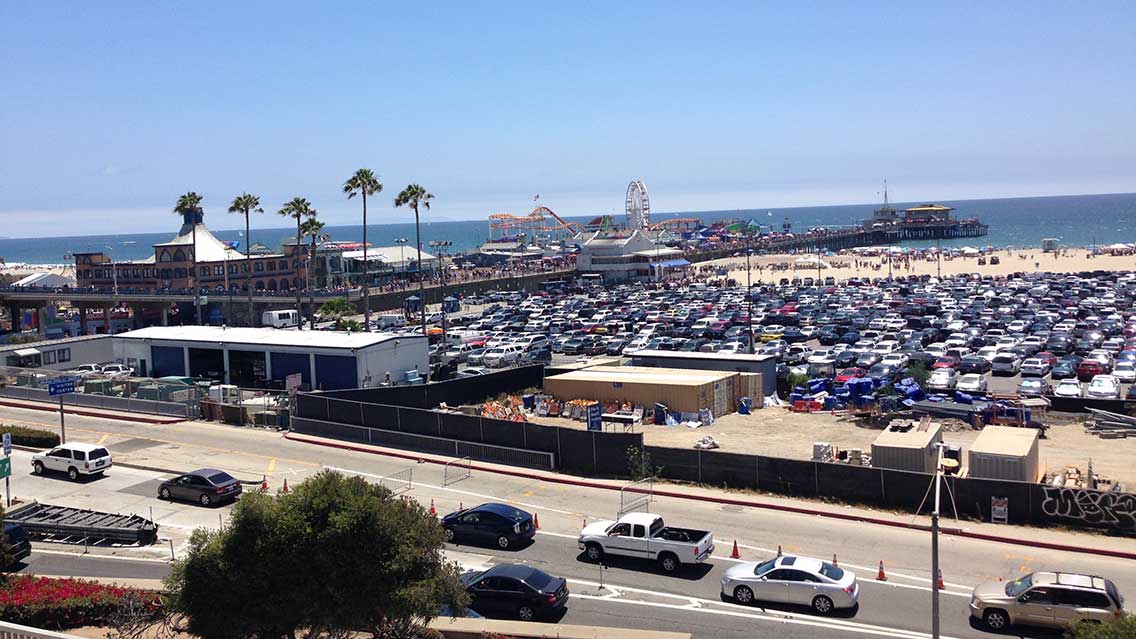 After checking into our super cool Airbnb on July 4th, we met up with an awesome family friend of mine, Rob and his wife Nelly. We had a wonderful Korean BBQ dinner, and got an awesome tour of the downtown area! We stumbled upon a big block party for independence day. There was live music, food vendors and a fireworks show. After the block party, we wondered into downtown and bounced around to a few bars, one of which was a cool bar called Down & Out. The walls were covered with celebrity mug shots. Annelisa and I even got our own mugshots taken!
The next day, we went to the Griffith Observatory to get a good view of the Hollywood sign. After checking out the observatory, we headed down to Sunset and Hollywood Boulevard. We checked out all the stars and even saw Michael Jackson... apprently the legend lives on... Later on that night, we met with another longtime friend, Tommy. We had dinner and a few beers in Monrovia. It was great to see Tommy, his wife and his two little boys. Mez loved showing me all his toys and his race car track!
The next morning marked the end of Annelisa's time in California :( After dropping her off at LAX, I met up with Rob again for a short mountain bike ride in Cherry Canyon. We walked his son Benjamin to school then left for our ride. It was a fun ride with great views of LA. It was so nice seeing some old friends in LA!
Santa Barbara
Next stop on my agenda was Santa Barbara, which marked 5,000 miles since I started my trip! My dad's good friend Wells, his wife Diane and daughter Isabelle live in Santa Barbara and were kind enough to let me stay with them for a few days. The last time I was in California, at least 12 years ago, which was the last time I saw the Hughes', Isabelle was only 3 years old. Now she is 14 and a talented dancer. After arriving in SB, I hopped on my bike and took a cruise down to the Wharf. I rode around for a bit exploring the area and then met up with Wells at his office before we left for a nice Thai dinner (with Diane and Isabelle).
The next day I met with one of Wells friend Joe's son, Tor for a mountain bike ride. Last time I was here, Tor must have only been about 5 or 6 years old. Now he is 17 and is a strong mountain biker. We did an awesome ride in Romero Canyon. This ride was tough as it was almost double the amount of climbing I had ever done. About 3,000 feet of climbing over 7 miles (pretty good for a Florida boy!), and some technical descents on the way down. It was a great ride, with an incredible view from the top. Although all I could see was a blanket of clouds over the horizon, it was still breathtaking!
The next day I did another ride around the local mountain bike course in Elings Park. As I climbed to the top of the mountain, I was surprised to see a group of people practing flying parachutes. They would get the parachute up and then run off the edge of the hill! It was cool watching them for a bit, then I ran into a couple guys flying remote control gliders around, which was pretty cool as well. After exploring the park I did a couple loops on a cool little downhill run.
Another highlight of the trip was Kayaking around the Bay with the Hughes family. Isabelle and I even climbed up and jumped off the Wharf! Of course I had to showoff and throw a backflip! :P Wells also took me to play golf on a cool little 9 hole course. I had never played golf, other than going to the driving range once. Even though I had a great teacher, I still managed to lose at least 6 balls, oops! Regardless, I had a blast!