Responsive Website
Class Five's website offers users the ability to sign-up and book trips, lodging, or campsites. This website is fully responsive, which means it can be viewed on a desktop, tablet, and smartphone.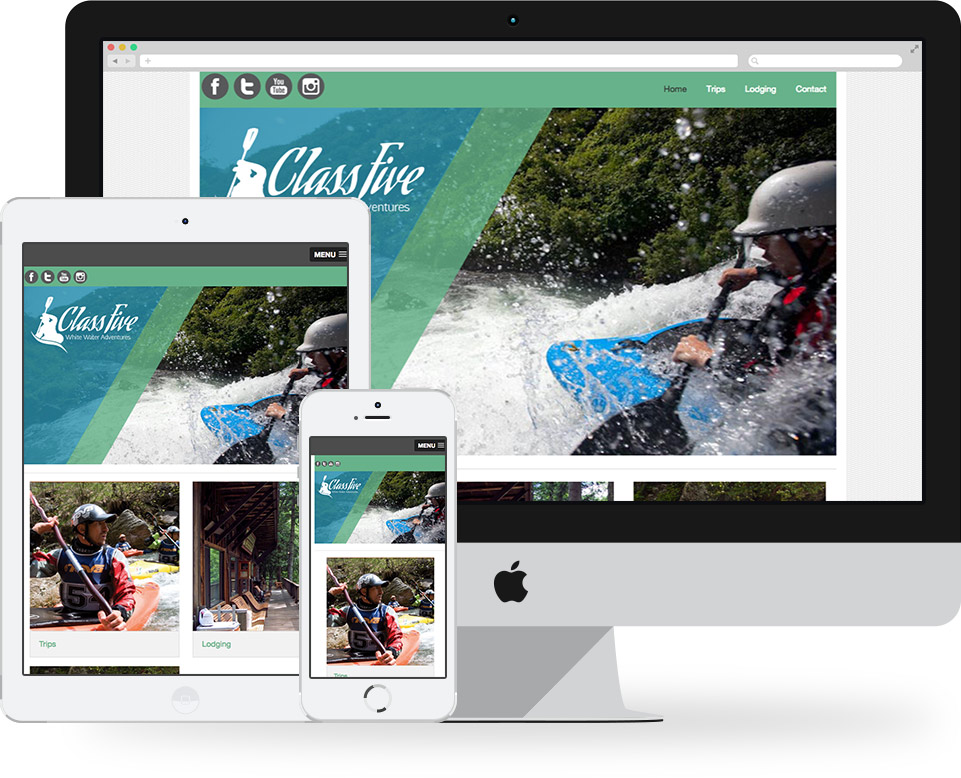 Homepage
The Class Five homepage offers the user easy navigation between pages. It allows the viewer to quickly identify and navigate to the main sections with ease. The homepage also encourages users to sign-up for the mailer list, as well as visit social media outlets.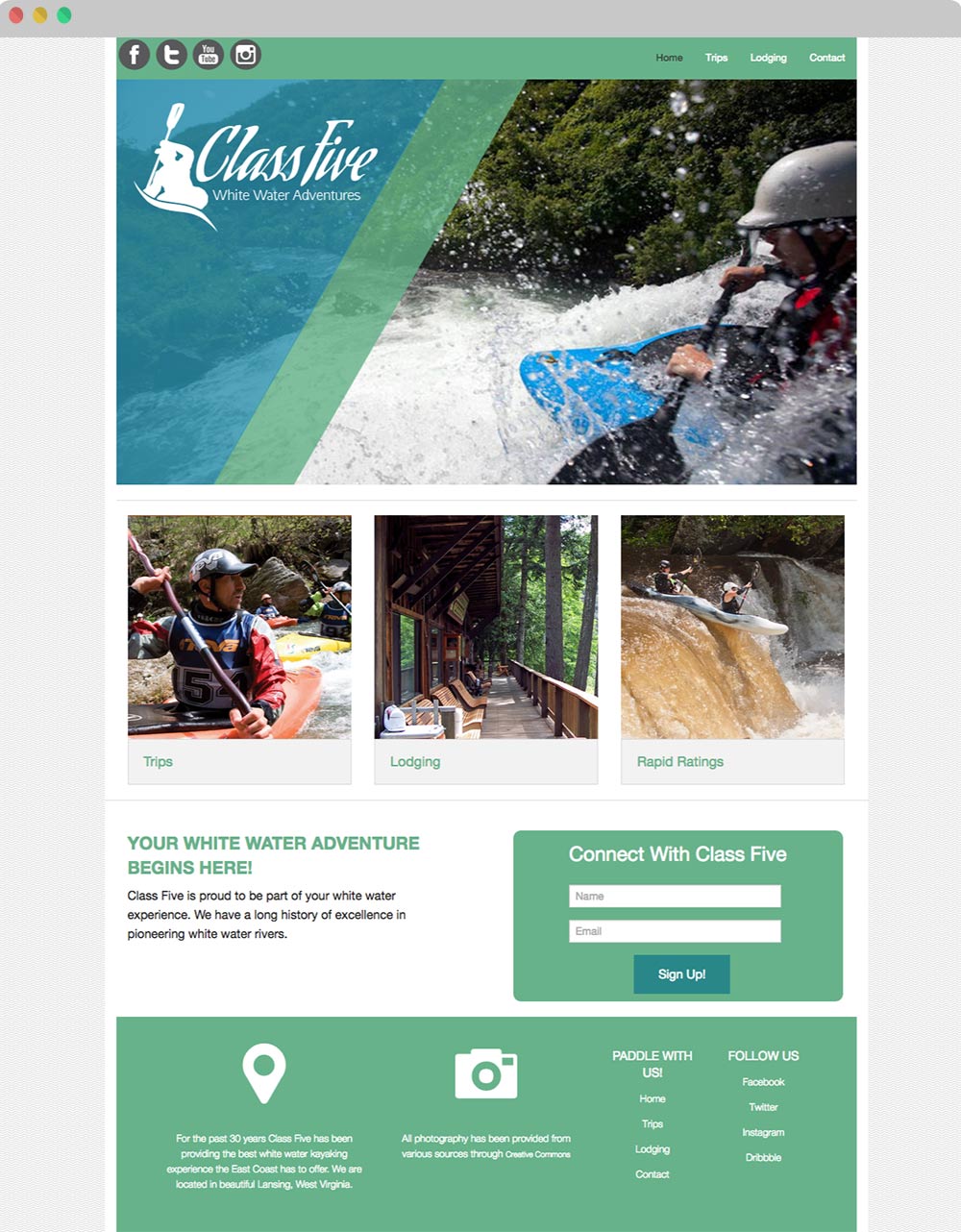 Trips Page
The trips page offers the user the ability to select and choose from the three different trip options. The trip options are based on the degree of white water experience. The rapids can be rough so, choose at your own risk! But don't worry, we make sure you know how to swim before you we throw you out there!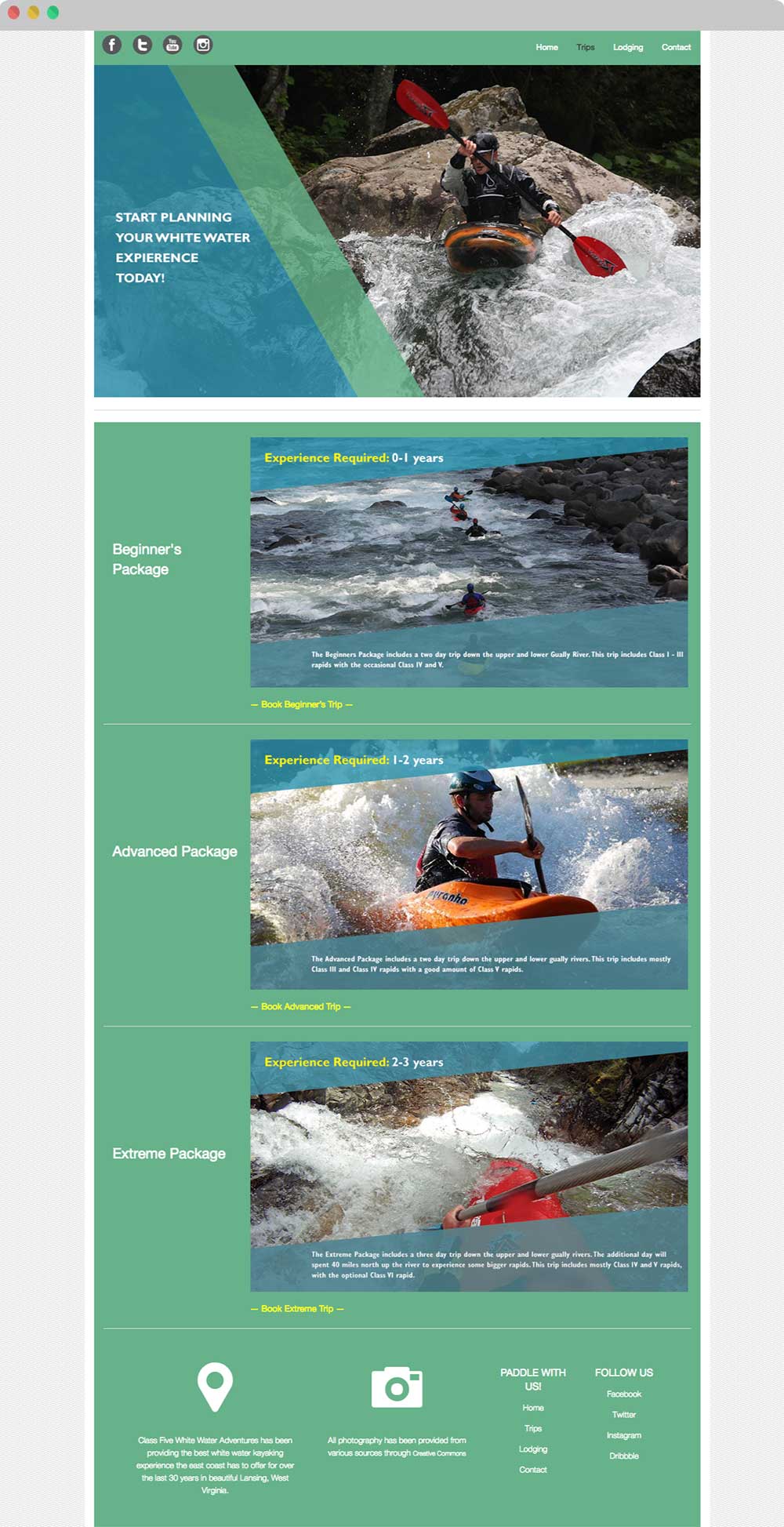 Contact Page
The contact page provides users the ability to get in touch with Class Five. It provides the contact information, a map feature, and a section to chat with one of our river guides.