Website Sketches
I started this project off by doing some research on exisitng eCommerce Websites. After research I started sketching up a rough layout for the site. I came up with a couple options for the homepage layout, and a couple options for the dropdown navigation treatment.
Wireframes
The next step in my design process is to create wireframes. Below are the homepage and dropdown navigation wireframes. These are created to show the structure and the layout of a website and navigation without including actual branding details.
Final Design
These are the final designs for the belong website. It features a fullsize hero slider, featured products, a section to promote other areas of the website, a shop-able instagram feed, and a featured video section.
Here are the product page as well as homepage mobile view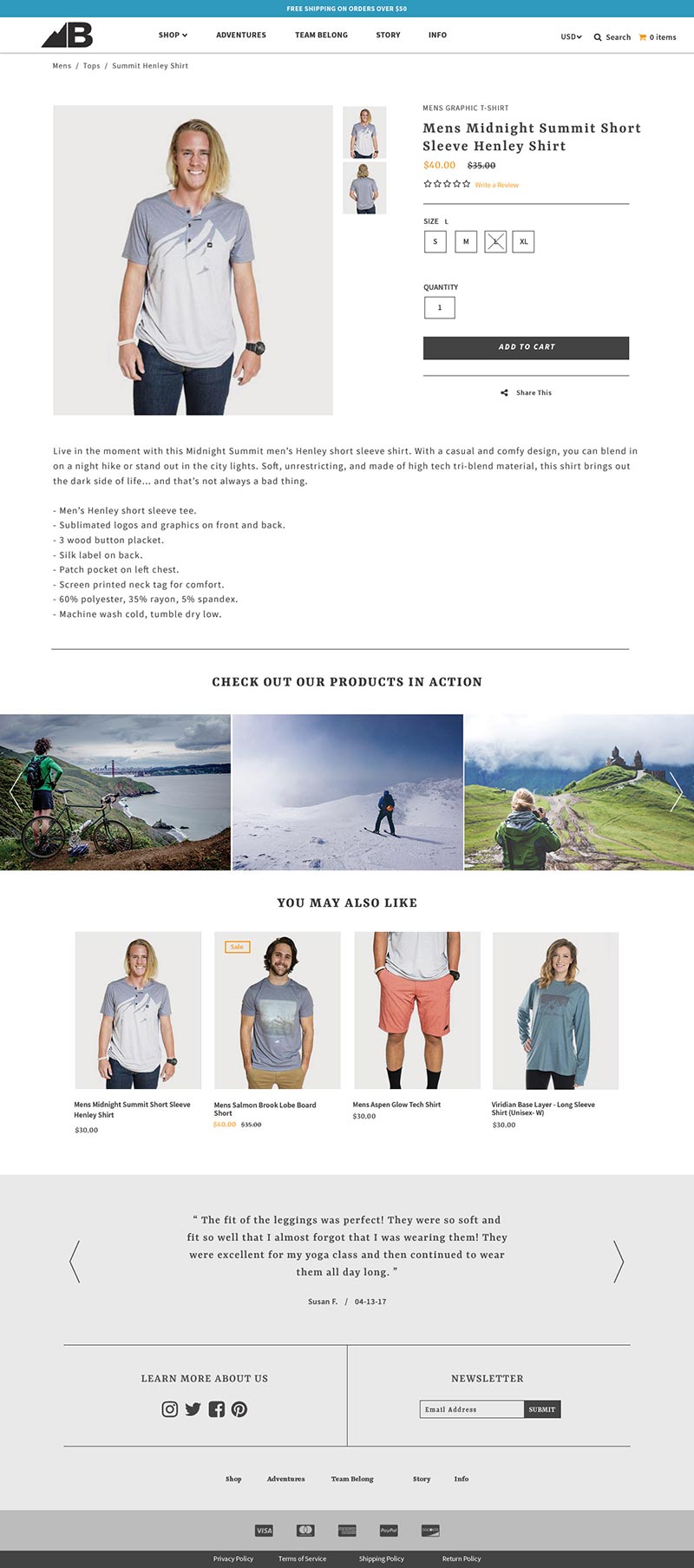 Final Product
The website turned out way better than I could have imagined. This was my first Shopify website, and it went really well! I learned a ton working on this project. I was able to create custom dynamic sections offering the client the ability to customize without going into the code. This was a huge accomplishment for me. This allows the ability to have very custom pages that can be customized by the non-coder.