Home Screen
The homescreen displays the buttons to either find or post a dispersed campsite. The users are then shown a map view starting at the users current location. Once users click on a specific campsite, a quickview for the campsite is displayed allowing the user to click into for more details.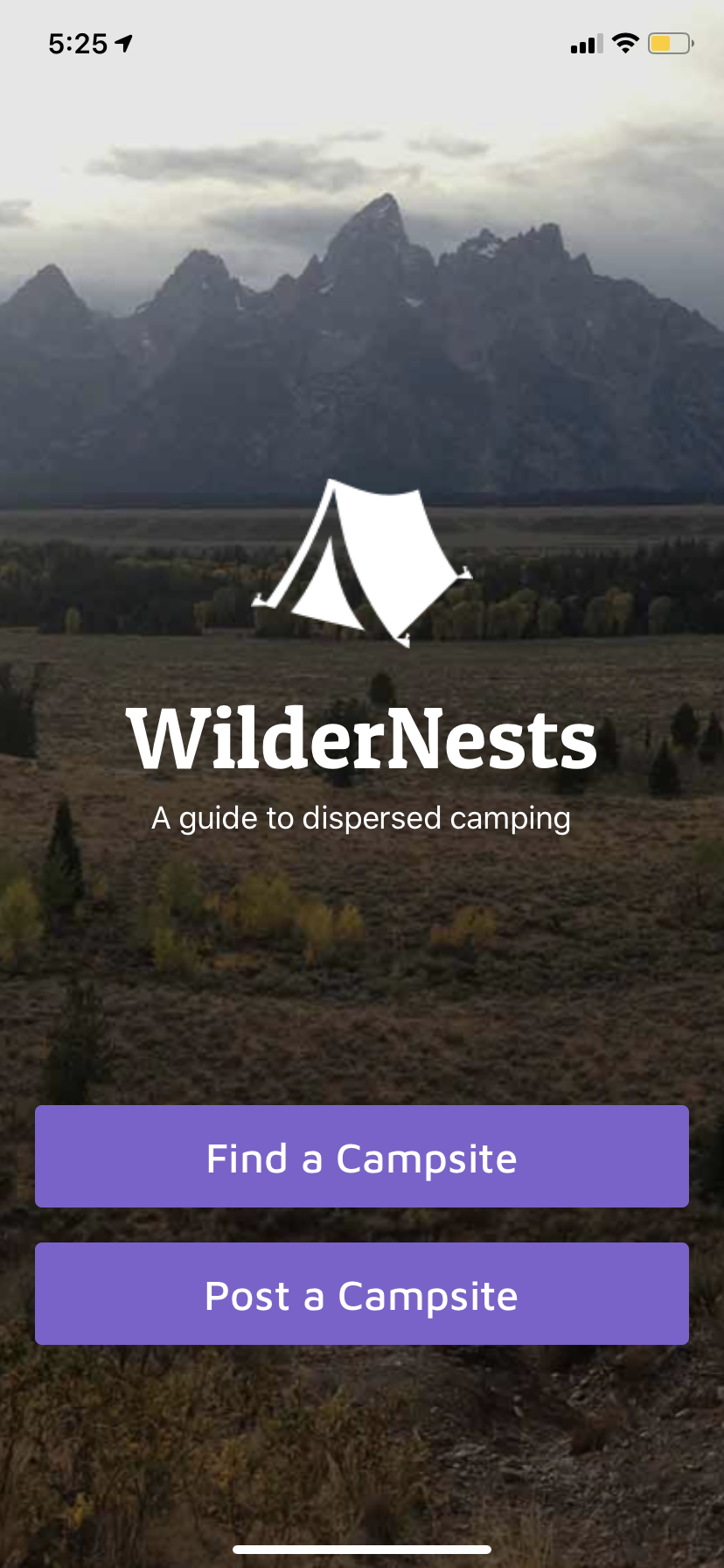 Campsite Details
Once the user has navigated to a specific campsite, they are shown details such as images, a description of the area, driving directions, additional ammenities and activities in the area. The user is also given the ability to comment or rate the campsite.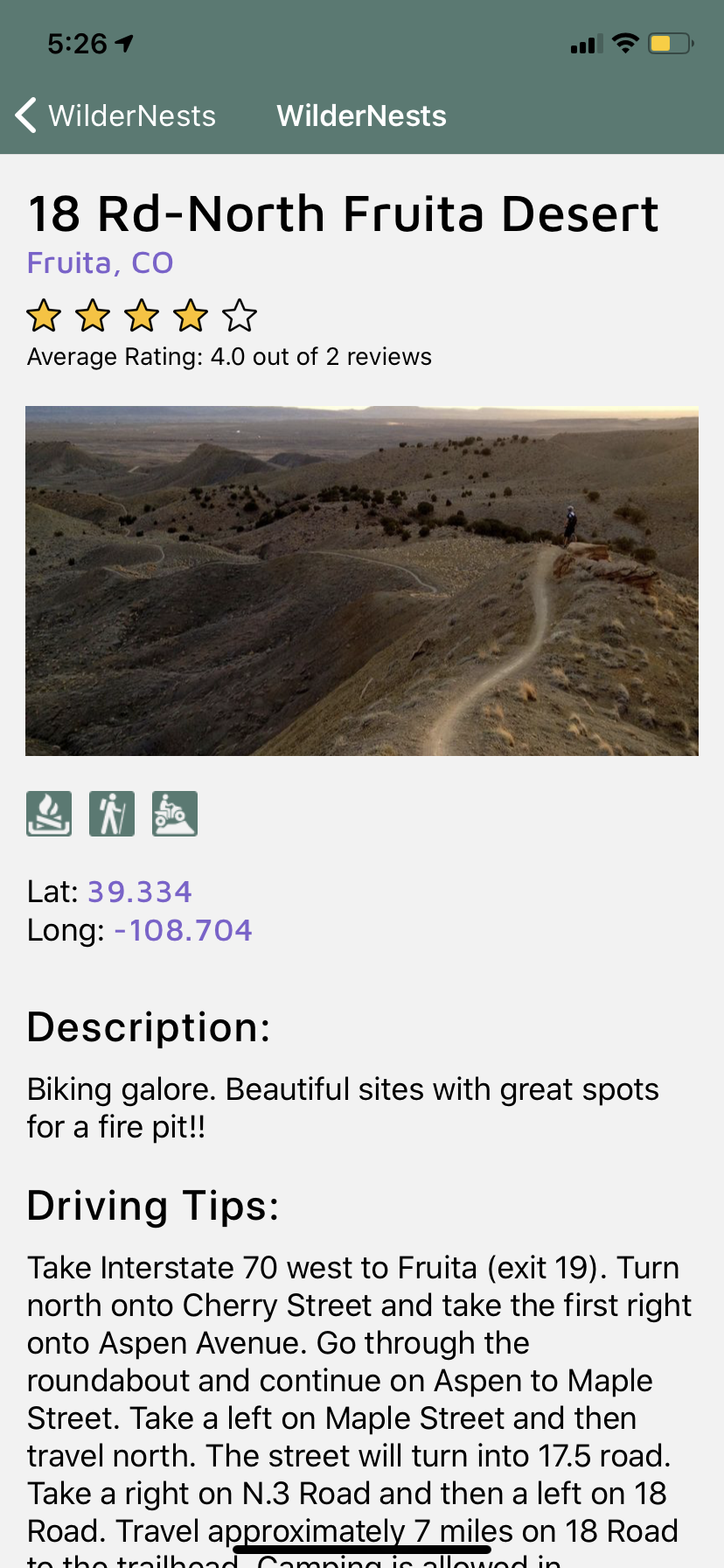 Posting a Campsite
Users are givin the ability to add a campsite they've found. Users are able to add Latitude and Longitude Coordinates, a name, description, activities in the area as well as driving tips to help find the location if it's off the beaten path.