Dashboard
The dashboard displays the users past and upcoming rides. The dashboard also displays metrics from the users past rides and displays charts showing the users distance and elevation climbed.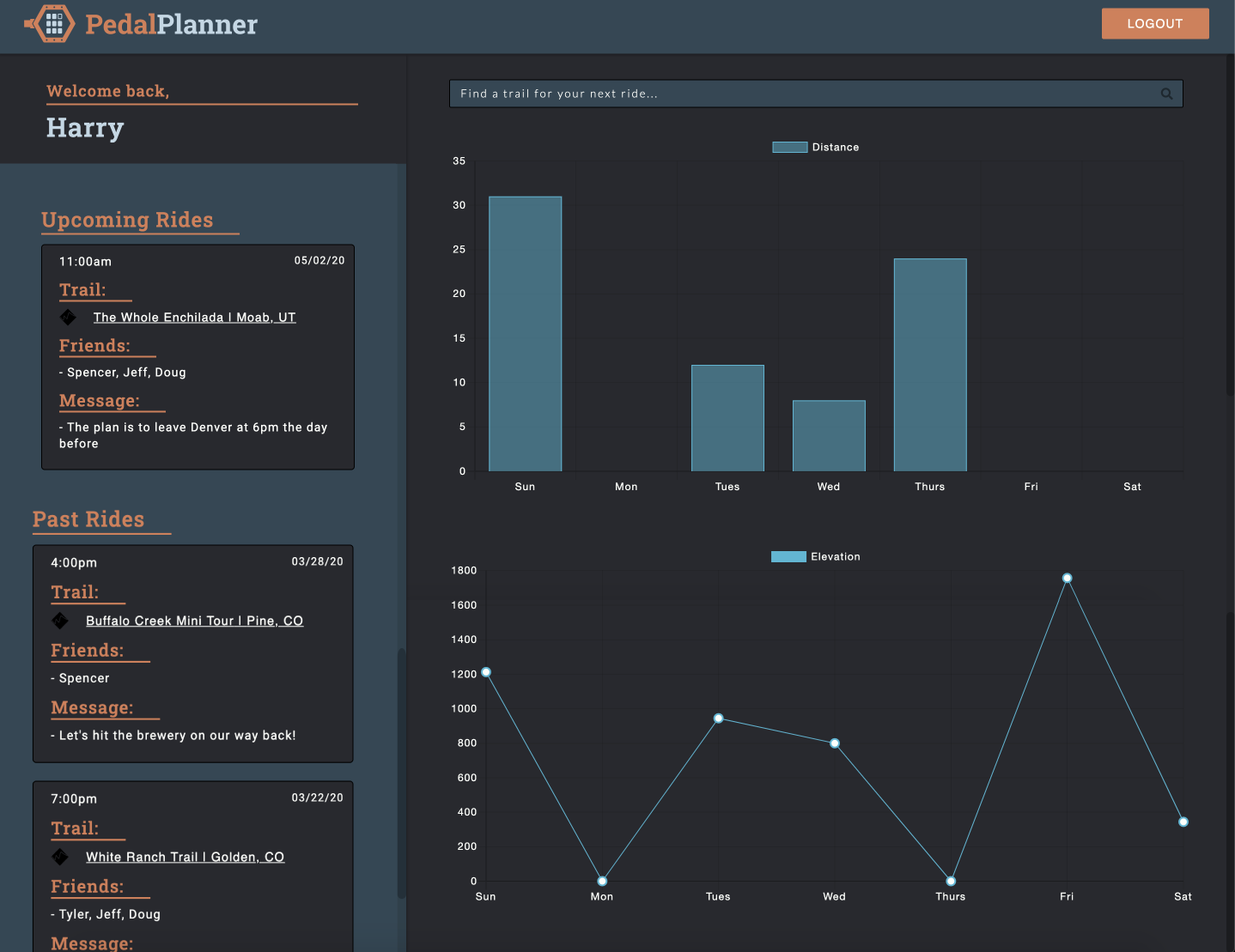 Searching Trails
Users can search for trails in their area by name, location or description, and are shown a "real-time" updated list of trails that match the search query.
Planning Rides
Once the user clicks through to the trail, they are shown information about the trail. The users are able to fill out a form at the bottom to select a date, time, invite friends and leave a message on the event.